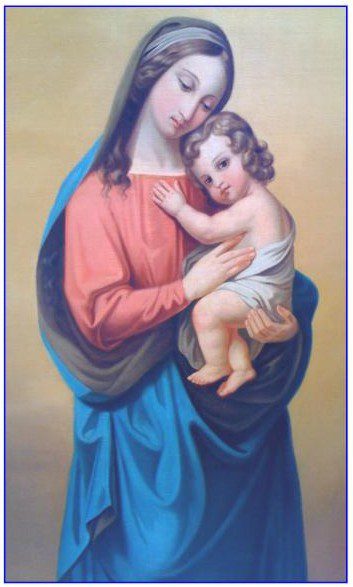 Devotions are an important part of the Spiritual Life of the Parish.  The following is a list of the devotions we celebrate regularly or seasonally at our Parish.  Please plan to join us for these events.
The Rosary, before the 8:00 a.m. daily Mass, and during the Month of May, following the 10:30 a.m. Sunday Mass.
The Miraculous Medal Novena, following the 8:00 a.m. Mass every Saturday.
Legion of Mary, Tuesdays at 5:00 p.m. in Rectory Conference Room
Forty Hours Eucharistic Devotions, is celebrated the 2nd Sunday, Monday, and Tuesday in October.  Includes Adoration, Benediction and Prayers to    the Sacred Heart and a Sermon each night.
Parish Remembrance of Faithfully Departed, First Sunday in November (or Sunday following All Saints) at the 10:30 a.m. Mass
Blessing of Food for Thanksgiving Table, following 9:00 a.m. Mass on Thanksgiving Day.
Christmas Novena, each day before Masses celebrated on December 17 to December 24.
Blessing of Throats, following Mass on February 3, on Feast day of St. Blaise.
Stations of the Cross during Fridays in Lent, Fridays in Lent at 1:30 p.m. Evening Sessions scheduled also, see bulletin for times.
Exposition of the Blessed Sacrament following Stations, Fridays in Lent.
Lorica (Prayer recited for Protection) of St. Patrick, following Mass on March 17, Feast Day of St. Patrick.
Litany of St. Joseph, following Mass on March 19, Solemnity of St. Joseph.
Blessing of Food for Easter, following any Mass of Easter.
Consecration of Parish to Blessed Mother and Crowning of the Images of Blessed Mother, First Sunday in May at 10:30 a.m. Mass.
Consecration of Parish to Sacred Heart and Crowning of the Image of the Sacred Heart, First Sunday in June at 10:30 a.m. Mass.